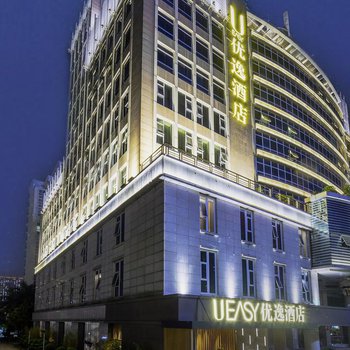 The U Easy Hotel (Nanning Minzu Avenue The Mixc) was recently renovated in 2019, making it a fantastic choice for those staying in Nanning.
Traveling to the hotel is easy with Nanning East Railway Station located approximately 7km away and Wuxu International Airport roughly 38km away. Just a short walk from Wanxiangcheng Metro Station, traveling to most city destinations is a breeze. There's plenty to do nearby, with Taikong Jianianhua 3D Shuzi Taikong Experience Hall (nanningzhan), HangYang GuangChang Jie and Jinyan Theater all within a short distance.
When guests have some time on their hands they can make use of the onsite facilities. For guests' convenience, airport pickup can be arranged. This Nanning hotel offers parking on site.
Our guests consider this hotel to have excellent service. Perfect for those working on the move, this hotel caters to a large number of business guests.